Fax orders to:
734-453-8184

To our valued customers:
Please excuse our printed stamp on the Renaissance Socks, the stamp is incorrect!
These are , indeed, 99% Cotton Socks with 1% elastic.
We apologize for any inconvenience this may have caused. AJís Socks.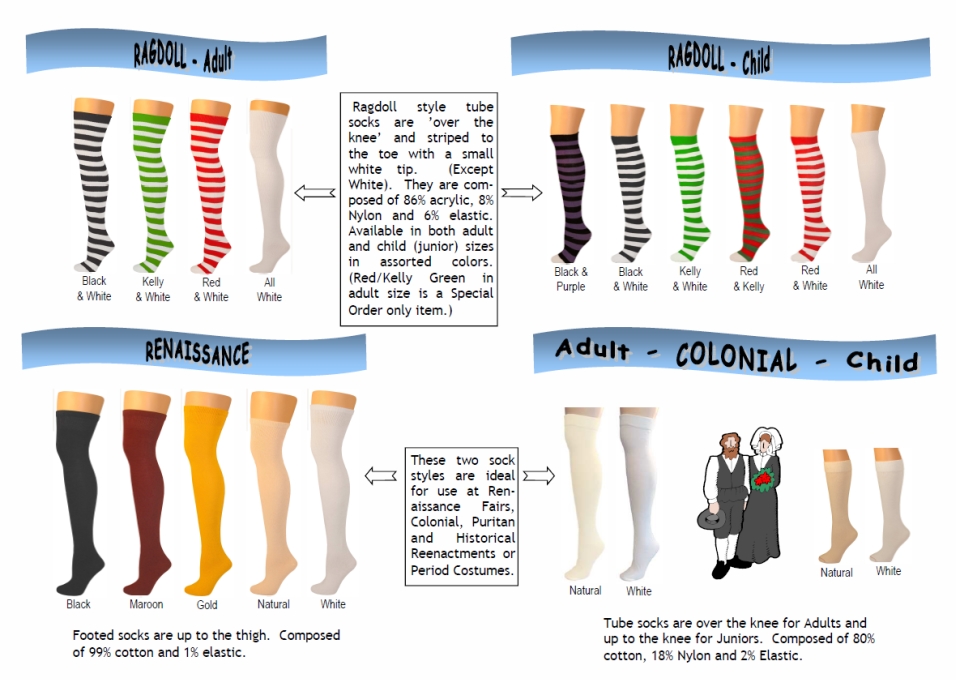 Copying any portion of this site is prohibited
without the express written permission of AJ's Socks, LLC.
© 2007-2012 AJ's Socks, LLC. All rights reserved.